panoramic penthouse on sale
61 m² -
Hungary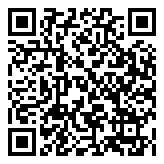 Property Description
Address: Budapest, III. district, Pünkösdfürdő street, 7th floor.
Size: 61 sqm plus 119 sqm terrace
2 bedrooms, living room, dining room, kitchen with one air space.
There is a bathroom in the bathroom and there is also a separate one (now it is a storage room, but the sanitary facilities are only to be re-fitted).
2 garage spaces
SPECIALITY ON THE MARKET
PENTHOUSE APARTMENT WITH SINGLE APARTMENT FOR SALE Pünkösdfürdő street, a living room + 2 bedroom, 7th floor, beautiful sunshine, surrounded by 119 sqm Buda panorama terrace.
The real specialty of this apartment is the size and location of this unique intimate terrace where you can enjoy both the morning sun and the romantic atmosphere of the sunset, plus the spectacular panorama of Buda!
The apartment itself is 61 m2 and also has a 119 m2 terrace that embraces the apartment from east to west.
All rooms have separate entrances, south facing, terrace, bright sunshine!
The bathroom also has one toilet.
Not mandatory, but you can buy up to 2 parking spaces for 3.5 million HUF for each apartment, outdoor parking is free.
Public transport is excellent, there is a bus stop in front of the house, HÉV stop 500 m
The house is an attractive, newly built house built in 2008, with 3 elevators in this staircase.
It is also a perfect choice for my home, but it is also excellent for investment reasons, for example, because of the proximity of Graphisoft Park and IBS College or the British International School.
Sales information:
Nice apartment for sale in Buda or in the city center there are many.
But a flat which is 15 minutes away from the Chain Bridge, 5 minutes from the new sandy Lupa Lake beach of the capital, 800 meters from a yacht harbor on the Danube, there is a grocery store, a confectioner's shop, a cafe, a bus stop, a pharmacy, a market 300 m, sport centers, international schools a few minutes away and above all there is a panoramic terrace overlooking the Buda side, and there are two garages – well, there is no one in the whole market.
Since it is the only and the first such high building on the Buda side, nothing will disturb the view to the Gellért Hill, but no sense of purpose. On most terraces you can usually see neighboring buildings.
Those who have intimacy important in their living space will certainly appreciate this curiosity.
Chain Bridge is 12 km away, 15 minutes by car, but public transport is also excellent.
Ferenc Liszt Airport 30 km – 30 minutes
Graphisoft Park, IBS Private College 5km – 8 Minutes – Affordable for Release Issues http://www.graphisoftpark.hu/berloink
British International School, – 8km – 13 minutes
Lupa Beach 4 km – 5 min http://lupato.hu/
Roman Academy of Tennis 2 km
School, kindergarten 200 m away
Pentecostal beach at the end of the street, 750 m
Dunai yacht harbor at the end of the street, 800 m
Bus stop directly in front of the house, HÉV stop 500m
Property Type :
Apartment
Listing ID :

1224

Bedrooms :

2

Bathrooms :

1

Square Footage :

61 m²