A non branded hotel, 66 keys, 4-star hotel
2,424 sq mi -
Hungary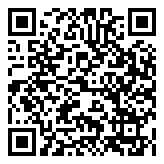 Property Description
A non branded hotel, 66 keys, 4-star hotel
The hotel is located next to the biggest urban development project in Budapest.
The new city centres' built environment – its aesthetic values and functionality – rivals the
best in Europe.
The Promenade provides a new quality of life for those who live or work in the area.
The widest pedestrian mall of Budapest is being built along the
lengthwise axis of the area, coupled with green public spaces and
interior gardens.
The renovated quarter's heart is the promenade, on either side of
which you will find shops and services, restaurants and coffee
houses, apartment buildings, cultural institutions, office
buildings.
The hotel is within a few minutes' walk from the city's business
and entertainment centres and institutions as well as Budapest's
most famous landmarks, museums.
The Hotel is in a vivid and historic part of the Capital. Its accessibility is
excellent from all directions by car (M3, M1, M7, M5 highway), by number
4-6 tram and also from the Budapest Airport.
Property Type :
Commercial
Listing ID :

1348

Lot Area :

2,424 sq mi